The Eternal Sonata Wiki is working to establish partnerships with related Wikis. Partnerships are a way to introduce editors to similar subjects and benefit both Wikis.
Currently, Eternal Sonata Wiki is proud to be affiliated with:
(If you're interested in partnering with the Eternal Sonata Wiki, please leave a message on the talk page of ProfessorTofty.)
Baten Kaitos Wiki
[
]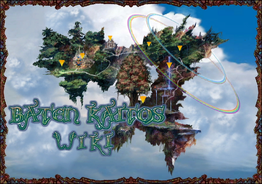 The Baten Kaitos Wiki is a wiki dedicated to the Baten Kaitos series of RPGs for GameCube. Created by the developers behind Square Enix's Chrono series, Baten Kaitos takes the player on adventure through a world adrift in time and space. Humanity forges its existence on an archipelago of land floating in a yawning, endless sky. The earth below, and the vast oceans it once harbored, are mere legend. Play as a Guardian Spirit to Kalas, a selfish, power hungry young man on a mission of revenge, as he confronts a series of events that force him to weigh his own goals of power and revenge against a threat of much greater scale.The Baten Kaitos series was developed by Monolith Soft and, as with Eternal Sonata, by Tri-Crescendo under lead designer Hiroya Hatsushiba.
Namco Wiki
[
]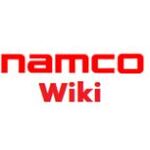 The Namco Wiki is a wiki dedicated to all games Namco and Namco Bandai Games, the company formed from the merger between Namco and Bandai. From classics such as Pac-Man and Bravoman to more recent titles such as Tekken X Street Fighter and, yes, Eternal Sonata, you'll find it here.
Aselia, the Tales Wiki
[
]
Aselia, the Tales Wiki, a wiki for the games of Bandai Namco Games/Namco Tales Studios Tales series. Each installment in this popular and long-running series is set in a fantastical world and features many common elements, but a unique story for each main title, similar to the Final Fantasy series. Eternal Sonata composer Motoi Sakuraba has been a regular composer for this series.
Playstation All-Stars Battle Royale
[
]
Playstation All-Stars Battle Royale Wiki is a wiki dedicated to the upcoming Playstation All-Stars Battle Royale game, a game that pits Sony's most iconic characters and franchises against each other, with some third-party characters mixed in.